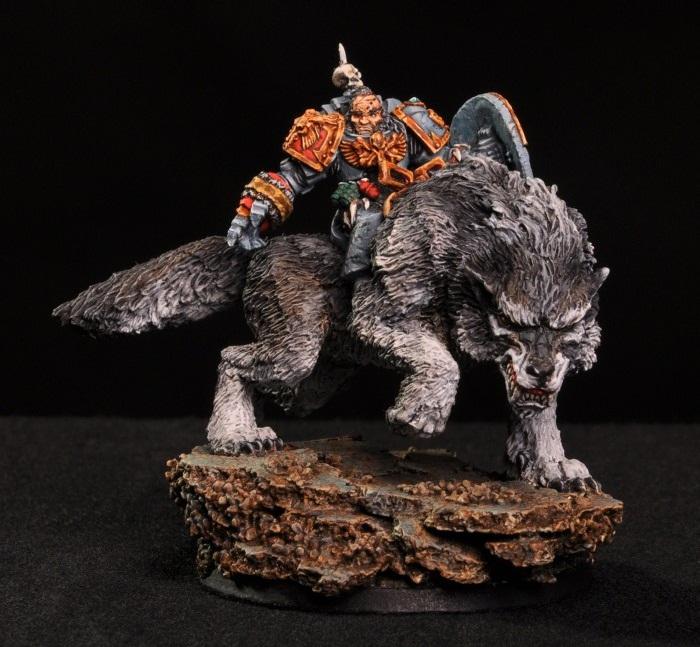 I was asked what would happen if the Wolf Lord was with his unit when they were fighting the Xenomorphs. Now my first thought was that they would just get slaughtered. Since (when I started typing this) my daughter is just running up and down the room I thought I would roll some more dice...
In the Green corner, weighing in at 426 points we have a Broodlord and 19 Genestealers all with sything Talons and toxic sacs. The Broodlord gives the bugs the chance to soak a few extra wounds before loosing combat efficiency and with higher strength he gets a re-roll to wound against the T-Wolves. He also has hypnotic gaze which help reduce incoming attacks.
In the Red corner, weighting in at 440 points we have the same three Thunderwolf Cavalry now joined by a 230 points Lord. All decked out with magic necklace; shiny runic armour; Frost Blade; Mount; Storm Shield. He could take more bling but I do not think he need it. WS 6 makes it 4+ for the regular stealer to hurt him and Necklace and Str 6 he is hitting on 3's and slaying bugs on 2's anyway.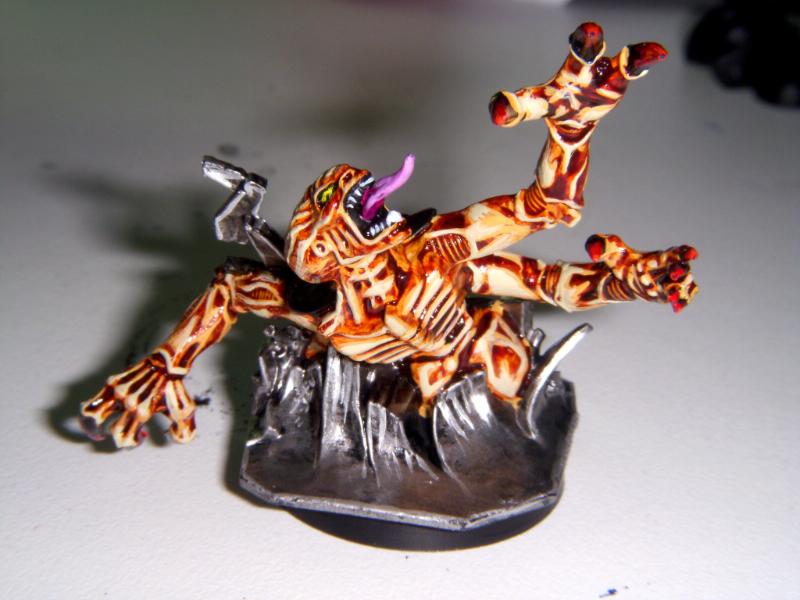 I mocked up three battles. Just like before the Wolves got the charge. I was amazed at the difference the re-rolls made to the bugs. The Cavalry were dead turn two every time! The Lord lasted until turn 4-5 taking one wound a round once the cavalry were dead. The bugs do loose the first round of combat by 2-3 points so with out synapse it would be possible for them to get swept. Mostly though they just just take the 'no retreat' hit and carry on clawing the wolves eyes out...
Image Credits: Pictures from
www.dakkadakka.com